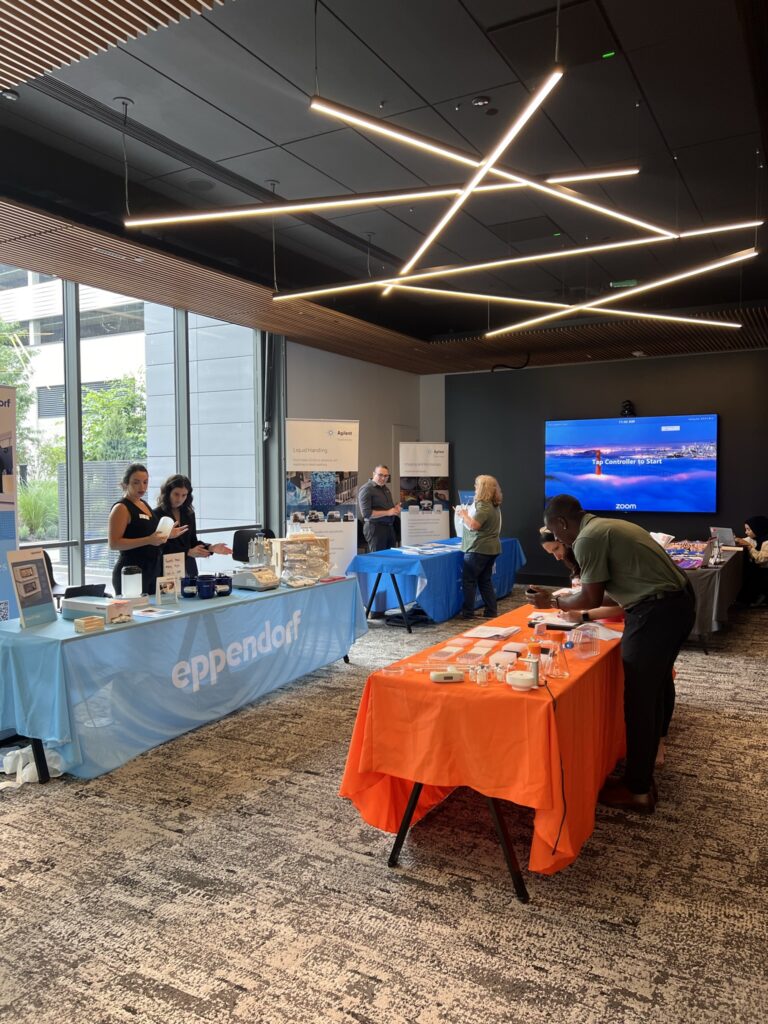 Vendors Showcase their Product Solutions to Educate our Life Science Teams
Our Lunch & Learn series is a unique opportunity for networking and education of products & services to better their research. Vendors hosts these engaging sessions to offer a convenient way for our teams to expand their relationships and knowledge of tools, solutions, and more in the science world. This series makes lunchtime not just satisfying but also intellectually fulfilling and fun! Free goodies and food is always provided at these events – what will be next? Join us in this exciting journey of learning, where your lunch hour becomes a catalyst for improvement.
Special thanks to our 2023 vendors: Covaris, Eppendorf, Avantor, Thermo Fisher, Revvity, Foxx Life Science, and more to come.