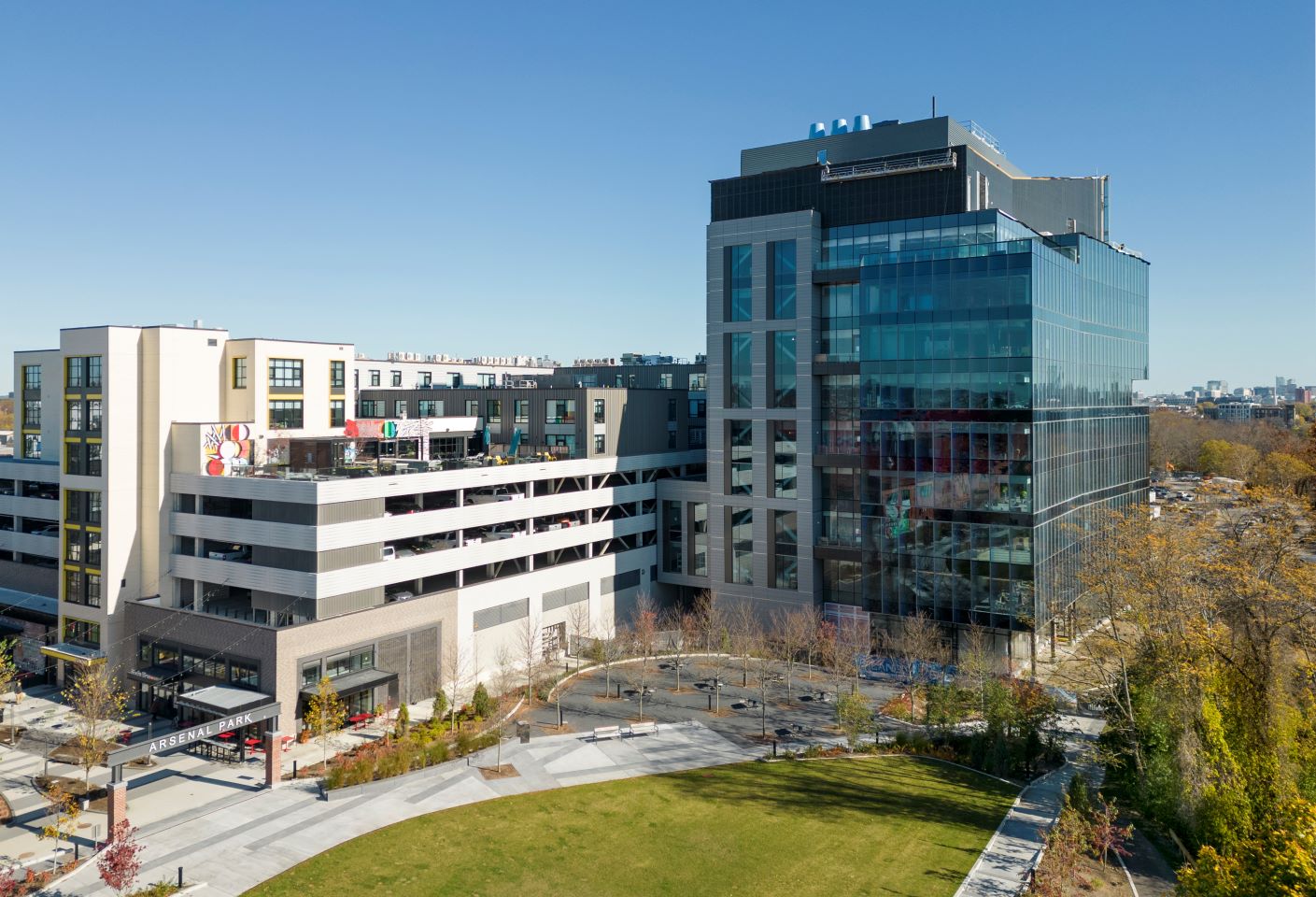 100 Forge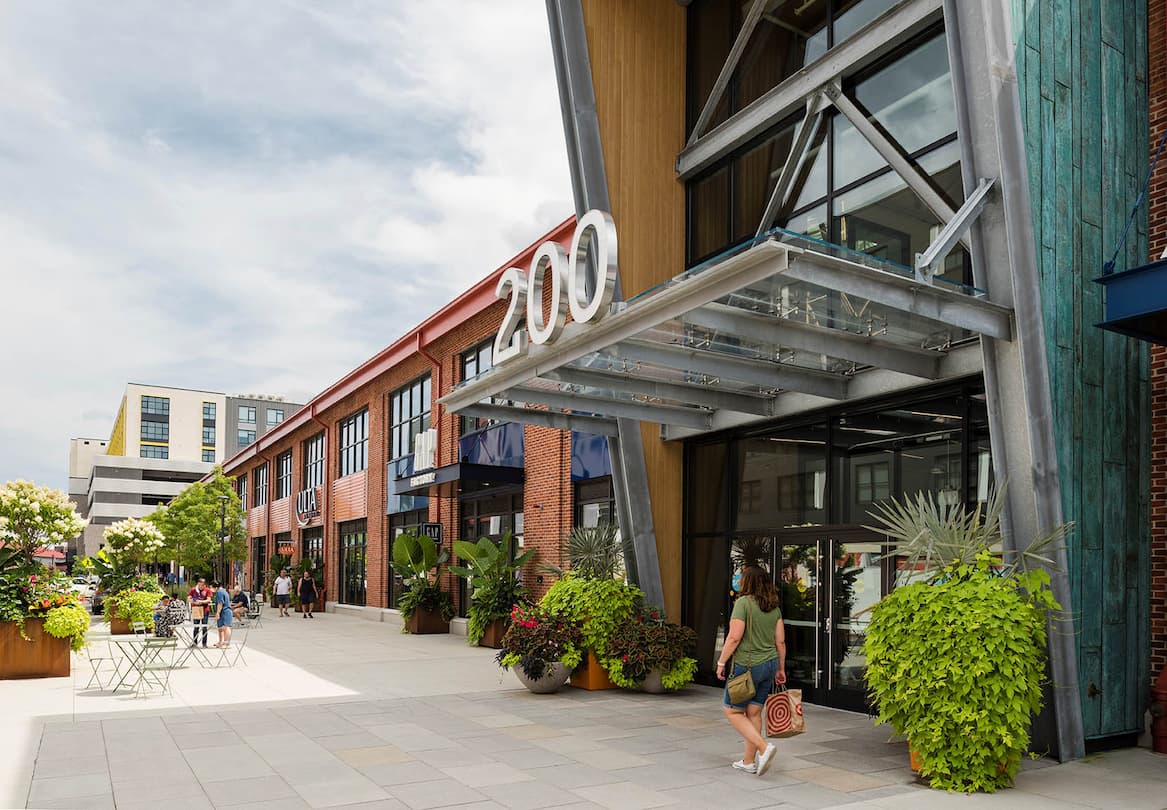 200 Arsenal Yards Blvd.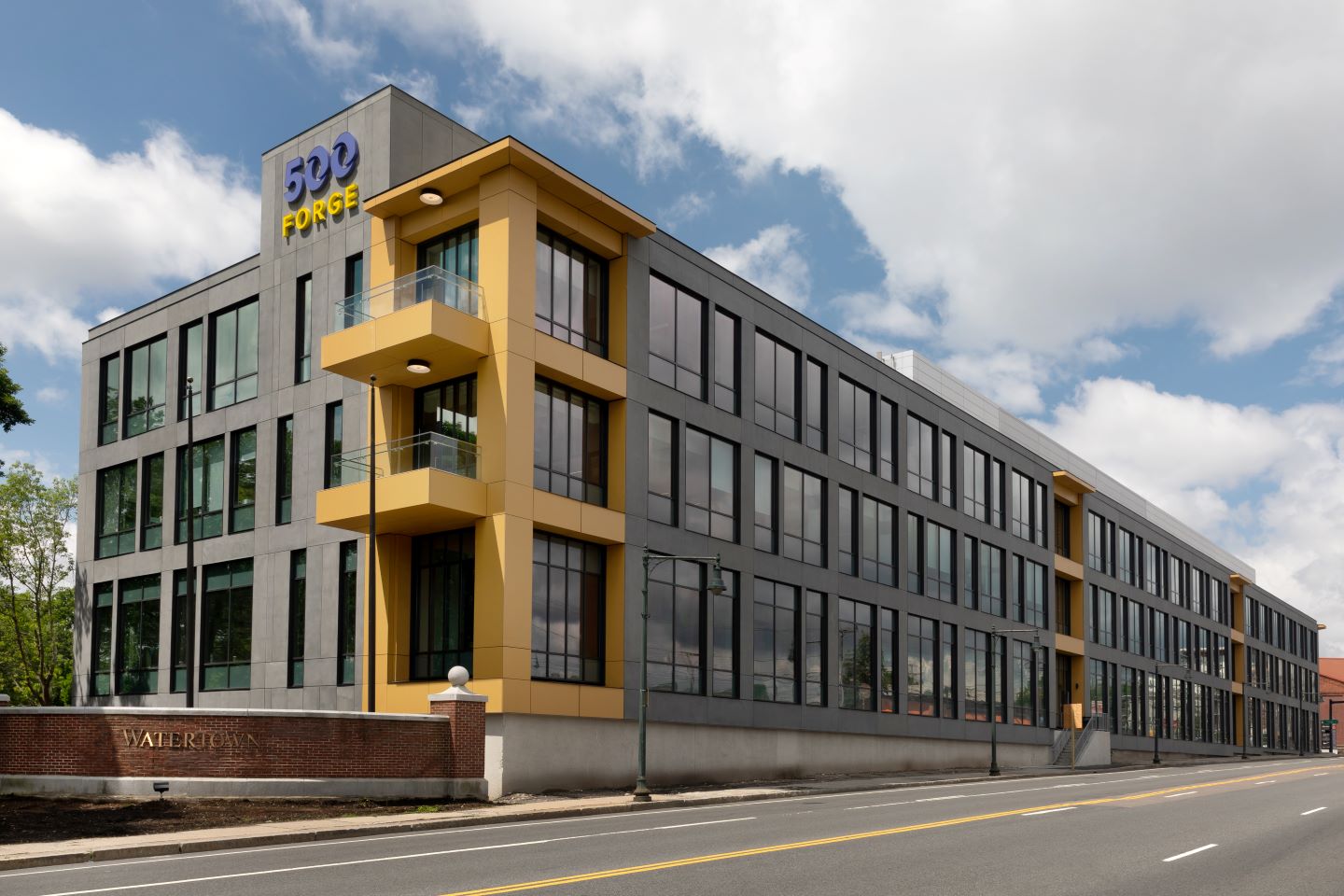 500 Forge
Where science comes to life
It's no secret that the East End of Watertown has become a hotbed of life science activity. More than 40 companies now occupy over 1M SF of real estate in the area; and Arsenal Yards is in the center of it all — the retail, entertainment, food & beverage amenity for this premier new life science cluster. Arsenal Yards provides a vibrant environment that life science employees love to work at every day, complete with over 50 curated retailers and restaurants, a Majestic 7 movie theater, Roche Bros. grocery store, 300 contemporary apartments, and a 146-room Hampton Inn & Suites by Hilton. With the Charles River in it's backyard and easy access to public transportation, private shuttles, bike paths, and free parking, Arsenal Yards is a commuter's dream. Dining at AY
With a little something for everyone, Arsenal Yards boasts many unique dining experiences, from your favorite go-to-lunch spots, to fresh groceries, afternoon-coffee-pick-me-ups, and all the hot spots for happy hours, team dinners, and after-work celebrations. Getting hungry? Fill up on bowls from Sweetgreen, Garbanzo, Chipotle, Pokeworks, or Vitality Bowls. Planning your next work outing? Grab sushi off the conveyor belt at Kura Sushi, pies from Frank Pepe's, tacos at Condesa, beignets from Buttermilk & Bourbon, yakitori at Tori Jiro, craft cocktails from Taffer's Tavern, beers at City Works, and oh so much more.
Learn More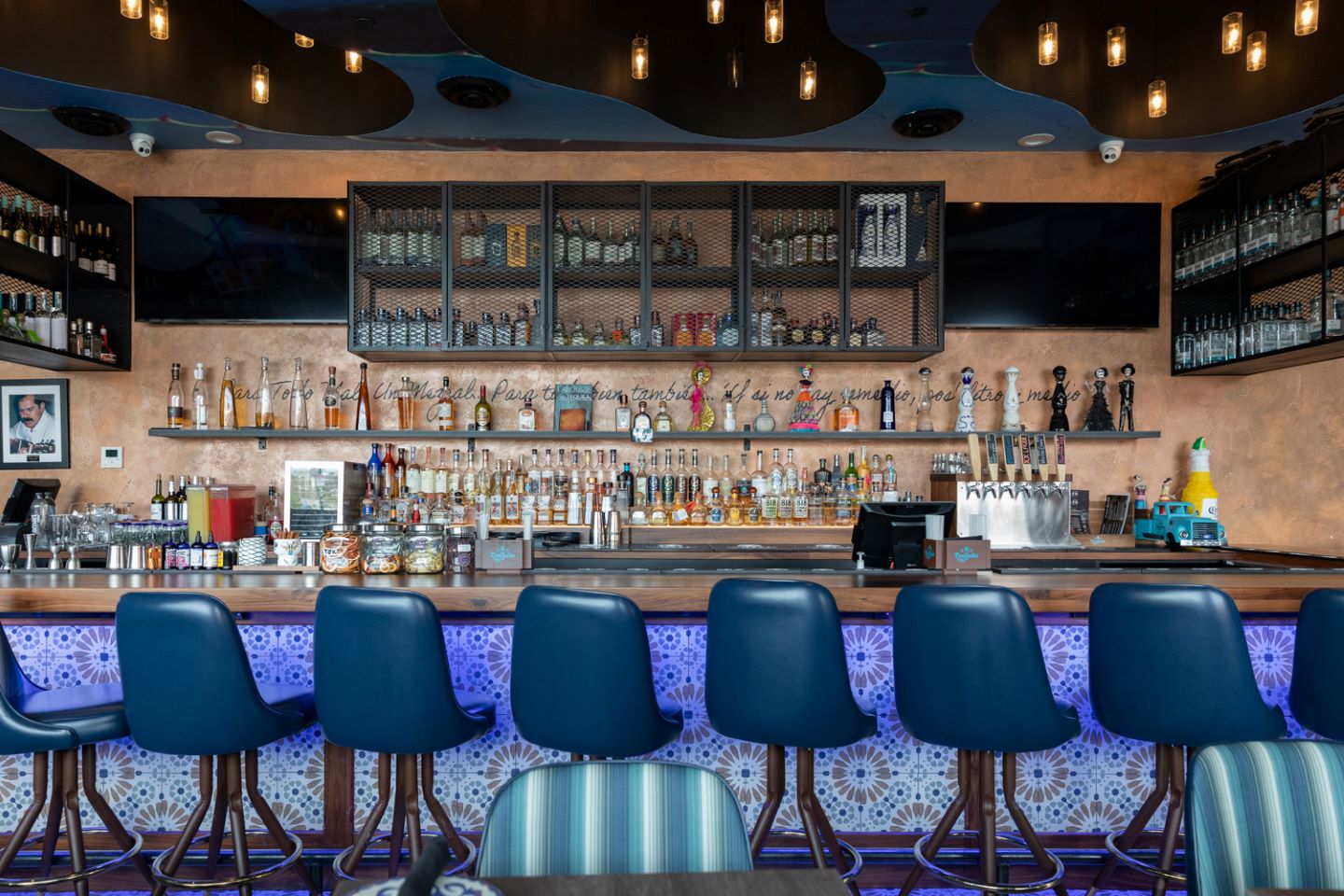 Staying Active at AY
From patios, courtyards, balconies, and greenspace, to Arsenal Park, winding bike paths, Charles River access, pedestrian walkways, and even outdoor fitness classes… Arsenal Yards offers a breath of fresh air to life science teams. For fitness and wellness aficionados, AY boasts a number of boutique offerings including Pure Barre, Rumble Boxing, Central Rock climbing gym, and F45 boot camp — the options are endless!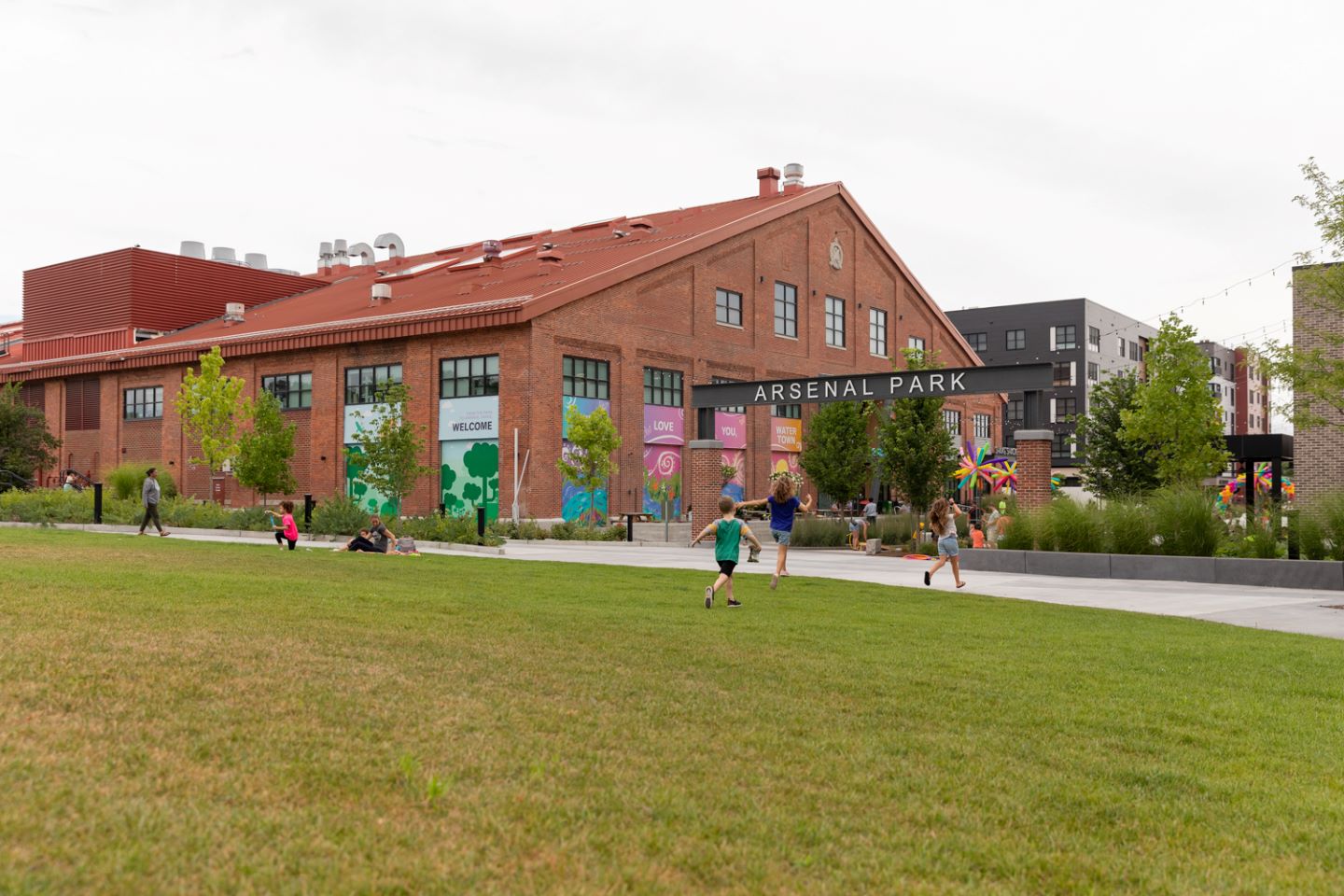 Staying & Meeting at AY
Arsenal Yards is home to a brand new Hampton Inn & Suites by Hilton with a sleek, modern one-of-a-kind design throughout the lobby and its 146 guest rooms and suites. The hotel has three distinct meeting rooms, customizable and combinable, depending on your meeting requirements.
Learn more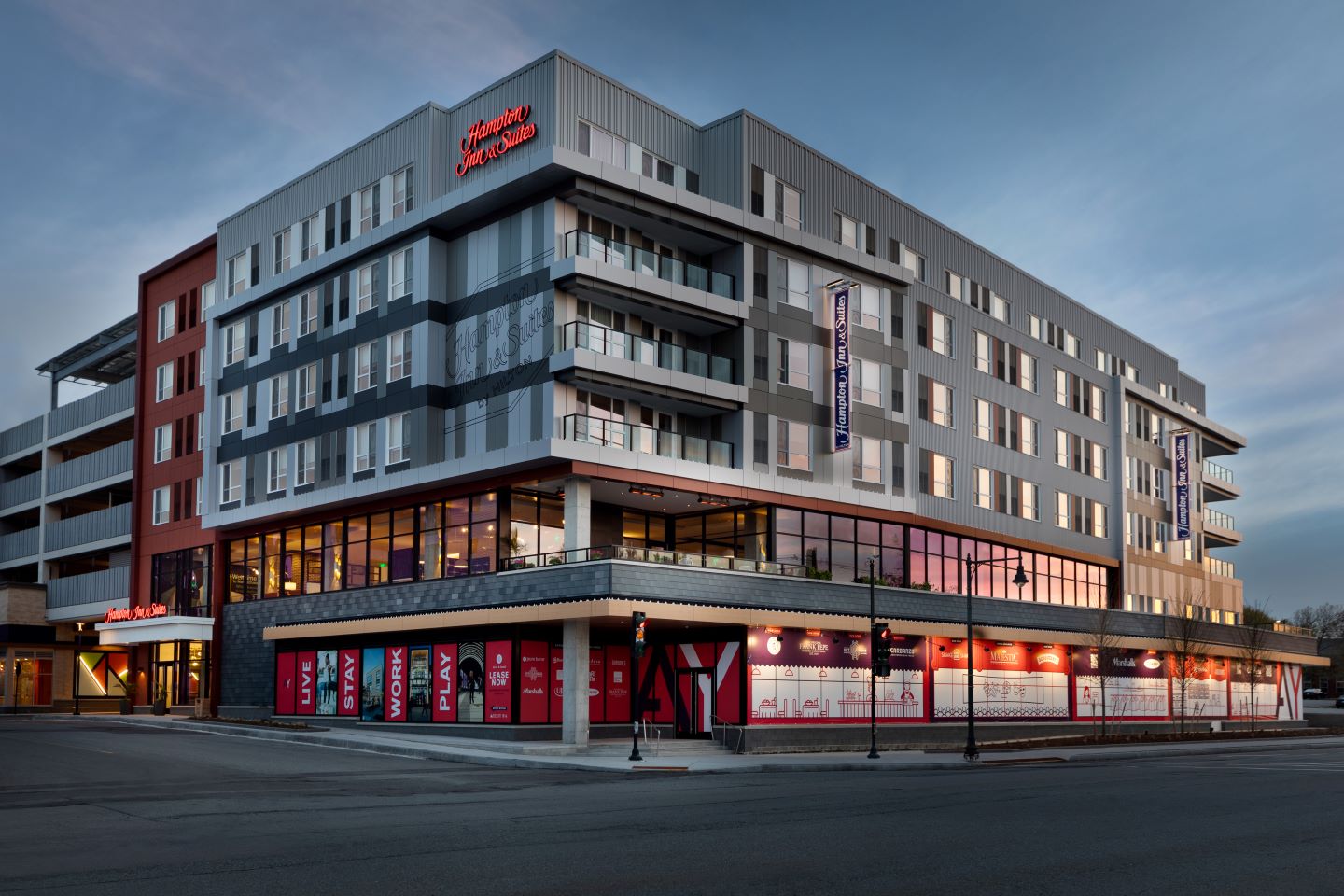 Living at AY
The Blvd & Bond residential community is unlike any other living experience in town, boasting 302 apartment units ranging from studios to three-bedrooms. The vibe is industrial and sleek; and the amenity spaces have everything you need including a fitness center, dog spa, expansive lounge area, two roof decks, and more. But, as our life science teams also know — the best part is living amidst Arsenal Yards.
Learn More