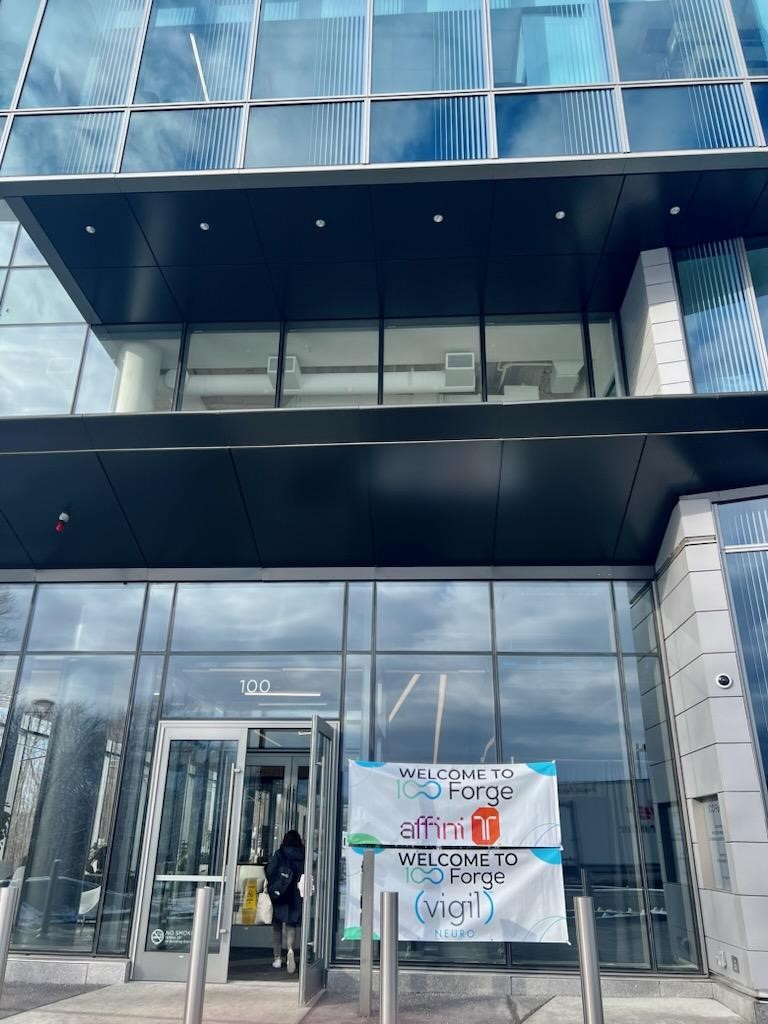 Remix Therapeutics, Abata Therapeutics, Vigil Neuroscience, Mariana Oncology, Affini-T Therapeutics Join Watertown's New Life Science Building, 100 Forge
Located in Watertown's East End and in the heart of the newly revamped mixed use development, Arsenal Yards, Boylston Properties brings a new location for life science companies to call home. This state-of-the-art facility is more than just a workplace; it's a place where innovation and creativity come to life. With 5 workspaces and a ton of outdoor & indoor space in the lobby for collaboration, events, or just a space to get a break from work – there is no lack of resources at 100 Forge. The incredible Boston skyline is also seen from each office space thanks to the all glass building structure and 130′ height.
Welcome to the building teams, we hope you enjoy it as much as we do!
Learn more about each company below.