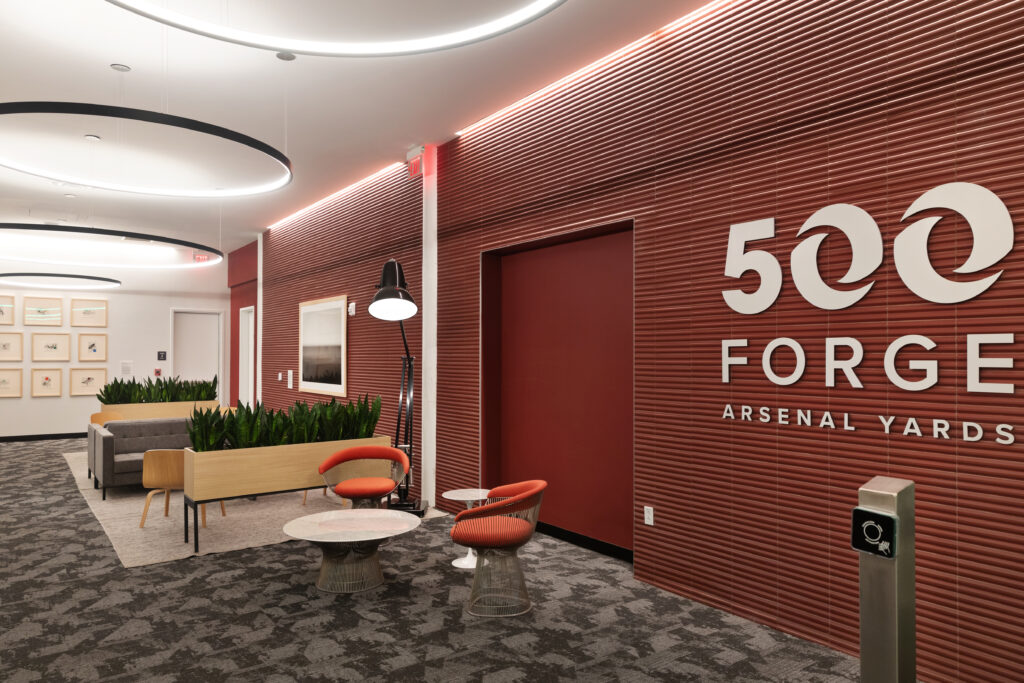 Boylston Properties Third Life Science Building at Arsenal Yards is Complete
After months and months of hard work, dedication, and unwavering commitment, we are thrilled to announce that 500 Forge is officially complete!
An architectural masterpiece, this 158,680 sq ft building, which was once the One Arsenal Marketplace building, is located in the heart of amenity-rich Arsenal Yards and is the dynamic new space for life science companies. From a two-phased build out, the anticipation and dedication to this piece was large and the finish line was top of mind. With its sleek design and cutting-edge features, it's set to become an iconic landmark in our community.
Inside, you'll find state-of-the-art facilities that are designed to enhance the quality of life for everyone who steps through our doors. From spacious offices to outdoor balconies to inviting communal spaces, we've thought of every detail.
We want to thank everyone who was a part of this journey and welcome to our new teams that will call this place home!